Eureka Springs Transit
Accessibility
LIFTS: All of our vehicles are equipped with lifts to make them accessible to passengers unable to use the stairs.

WHEELCHAIR SECUREMENT: For their safety, all passengers in common wheelchairs must have their devices secured while aboard a transit vehicle.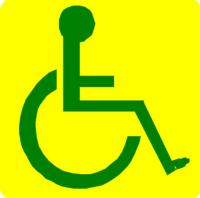 It is the policy of Eureka Springs to deny service to any passenger who refuses to allow the Driver to secure his or her common wheelchair.

SEAT BELTS & SHOULDER HARNESSES: Our vehicles are also equipped with seat belts and shoulder harnesses for passengers in wheelchairs. Though you are not required to use these restraints, we recommend that you do - for your safety.


Eureka Springs Transit has TTY capabilites. 479-253-9572